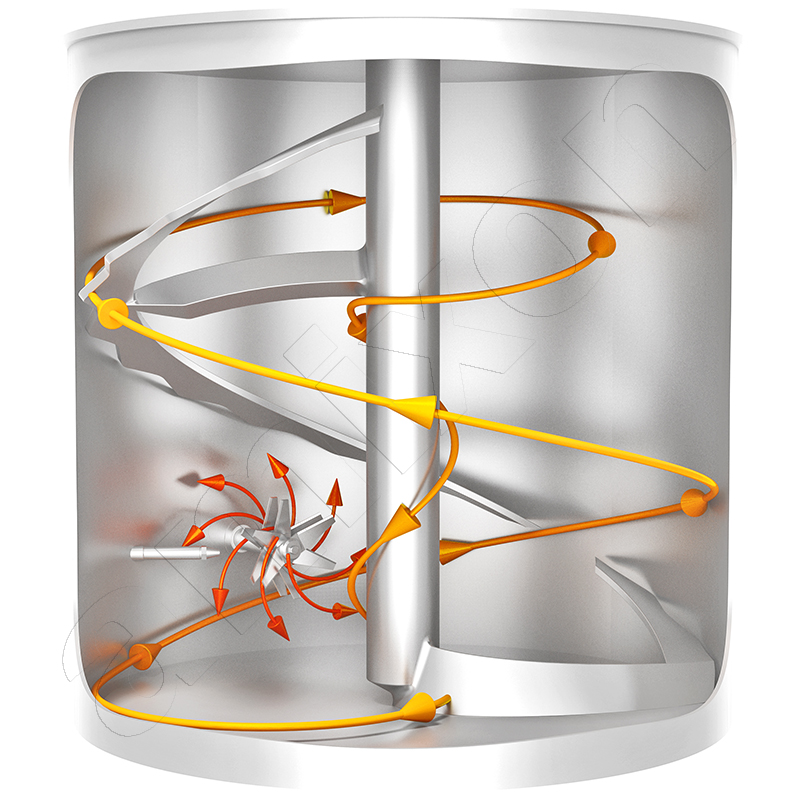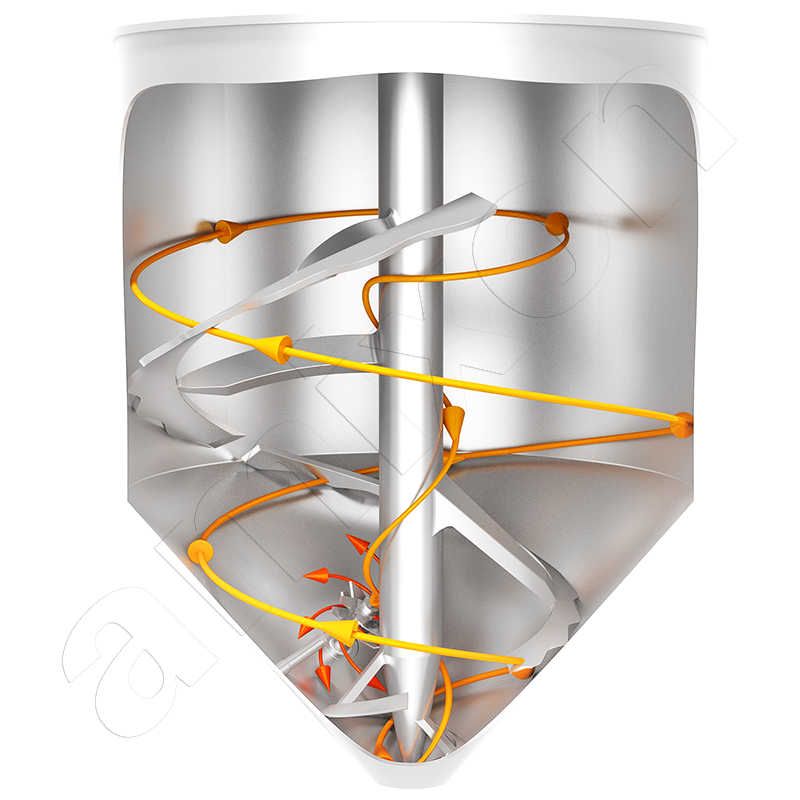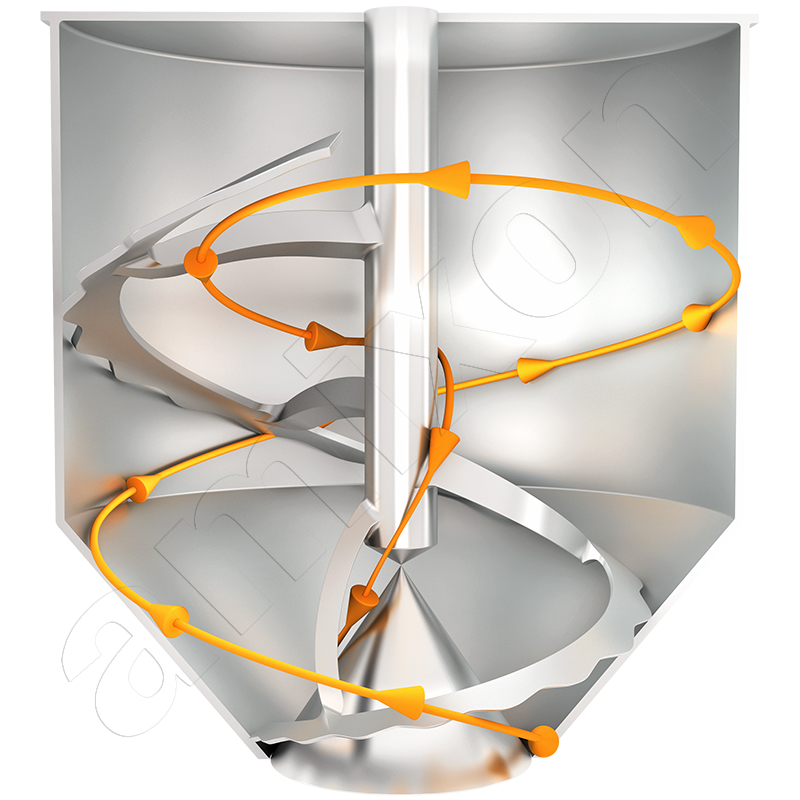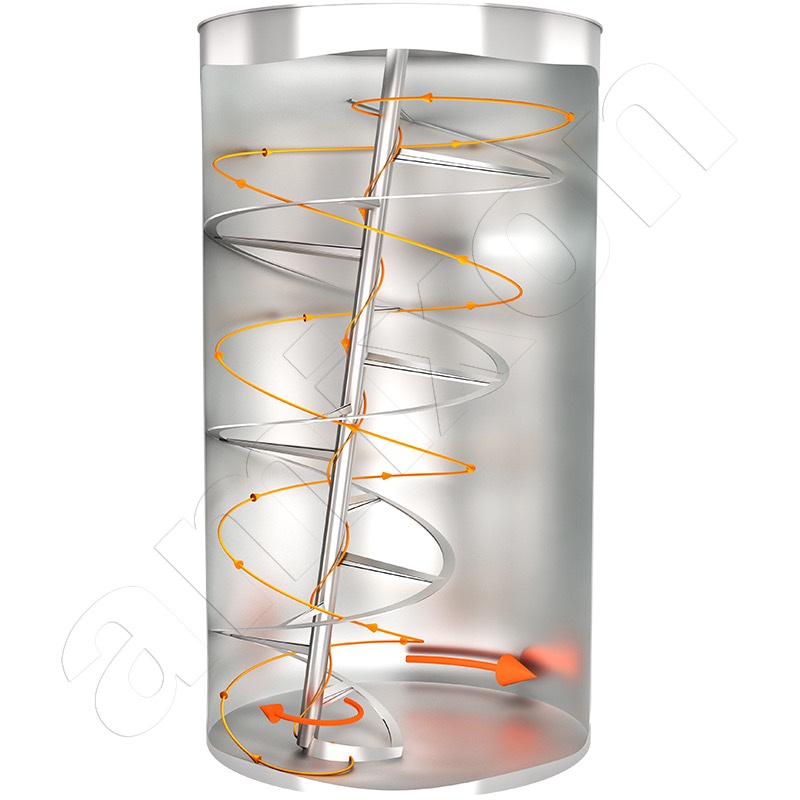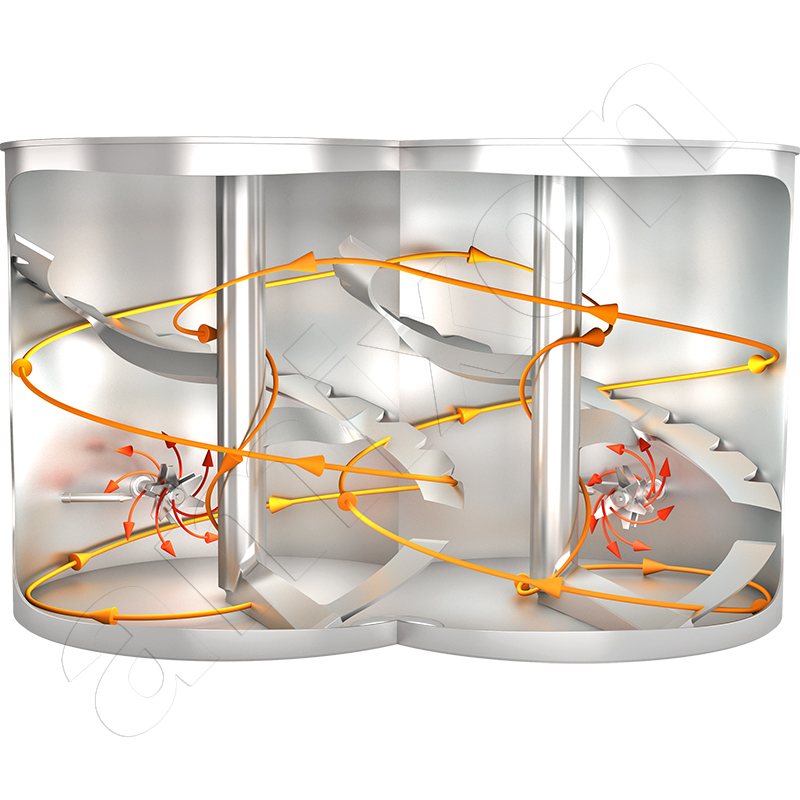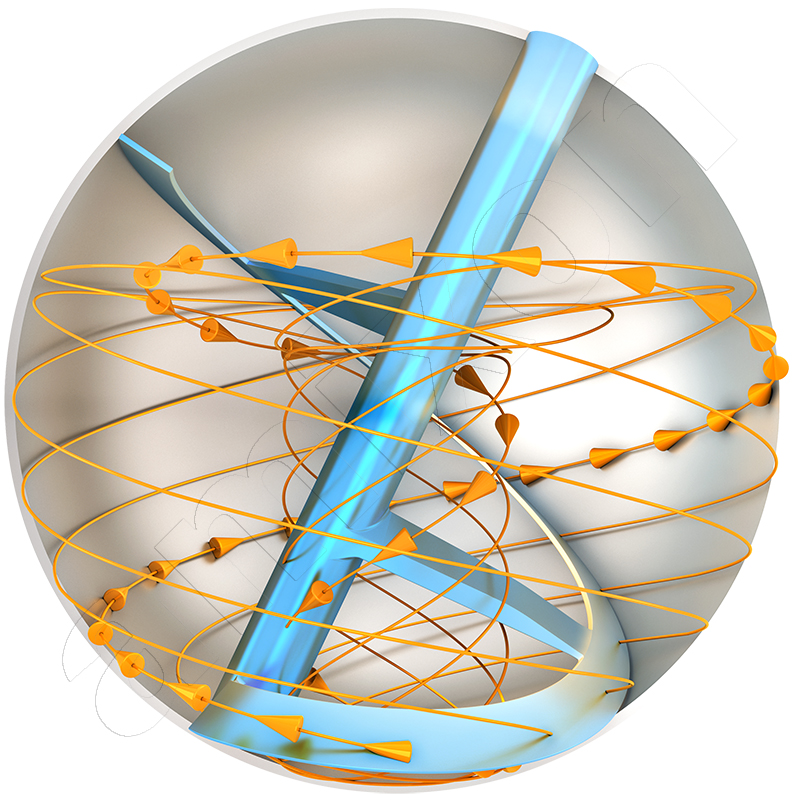 amixon® manufacturing programme
Ideal mixing qualities with optimum hygiene. This is only possible with precision in manufacturing. The amixon® production meets the highest standards.
amixon® has a unique range of precision mixers. These mixers are used in all industries where high-quality powders are mixed, refined or chemically modified. The powders can be dry, moist or suspended. For 40 years, our team has been exclusively involved in mixing, vacuum mix drying, synthesis reactions, agglomeration and build-up granulation.
amixon® appliances belong to the premium sector. They meet the highest demands such as:
Achieving ideal mixing qualities, even with heterogeneous goods, if their components have different particle sizes and bulk densities
Highest hygiene requirements; adapted to a wide range of cleaning regimes
Maximum flexibility
Best residue emptying
Each mixing operation has its own specific requirements when a mixer is to be purchased. All the many requirement points are difficult to specify. In the amixon GmbH technical centre, we help our customers to select and define the machine features. Every amixon® mixer is unique; always specially adapted to the respective requirement situation.
Let us advise you comprehensively and try out the amixon® mixers in our factory pilot plant or in your production environment. More than 30 amixon® test mixers are at your disposal!
amixon® is present worldwide in almost all industries
Pharmacy, dietetics, food supplements, bakery products, life science, baby food, vegan nutrients, instant products, instant drinks, enzymes, herbs, tea, muesli, spices, cereals, animal feed, starch, cellulose derivatives, fine chemicals, plastics industry, vacuum or inert gas, active ingredient syntheses, vacuum contact drying, formulation, metal soaps, washing-active substances, ceramic high-performance materials, 3D printing, adaptive manufacturing, powder metallurgy, complete emptying, .....
Vertical mixer for highest precision when mixing bulk materials
The HM, KS, AM, SH (SpherHelics®)and VM mixing systems are precision mixers with very short mixing times. They are mostly produced with batch volumes of 600 litres to 10 000 litres. These mixers can be used for almost all types of dry, wet and suspended solids. As a twin-shaft mixer, the HM type offers maximum efficiency. The mixing time of the HM is extremely short; depending on the task, approx. 0.25 to 5 minutes. The AM and VM mixing systems are single-shaft mixers. Their mixing times are approx. 3 to 7 minutes, depending on the task. The achievable mixing qualities of all amixon® mixers always correspond to an ideal homogeneity that can no longer be improved in practice.
Can the properties of the HM and KS mixing systems be compared?
The characteristics are quite similar in terms of the gentle, gentle way of working. Both systems ensure maximum efficiency. The mix particles are mixed in such a way that their shape is changed. The HM type is often used when large batches need to be mixed gently. The KoneSlid® is manufactured for batch sizes up to 3 m³. It is used when the mixing time is extremely short and when the complete discharge is to take place in a few seconds. It realises cycle times of 1 to 4 minutes. The cycle time in this context is the sum of the times for filling, mixing, emptying and closing the discharge fitting. However, the same mixer can also discharge in doses or portions.
For which preparation tasks was the Gyraton® mixer developed?
The amixon® large mixer type GM is a new development. It is used when a large batch of similar goods is to be homogenised. In this respect, the Gyraton® mixer differs from the other amixon® mixers. It is not used when you want to distribute a micro-component in a batch of mixed material. That would take a relatively long time.
Bulk goods such as tea, herbs, spices, tobacco or chemical raw materials are often delivered from overseas in 40-foot ocean-going containers. It must be assumed that the goods in the container have different qualities, particle sizes, bulk densities, degrees of moisture, colour and taste properties, etc. A uniform quality determination can only take place if statistically validated samples are taken and analysed.
Sampling only makes sense if the total mass has been homogenized beforehand. The Gyraton® mixer can gently homogenize large quantities. Its engine power is low. The mixing unit rotates slowly. The mixing tool grazes the bottom and the entire cylinder wall at a defined distance. It records all volume parts of the mixing chamber without dead space. The mixing time can be preset depending on the motor power and rotation frequency. The Gyraton mixer® from amixon® is particularly compact and meets the highest hygiene requirements. Compared to a conical screw mixer with the same effective volume and the same diameter, the overall height of the Gyraton® is only one third.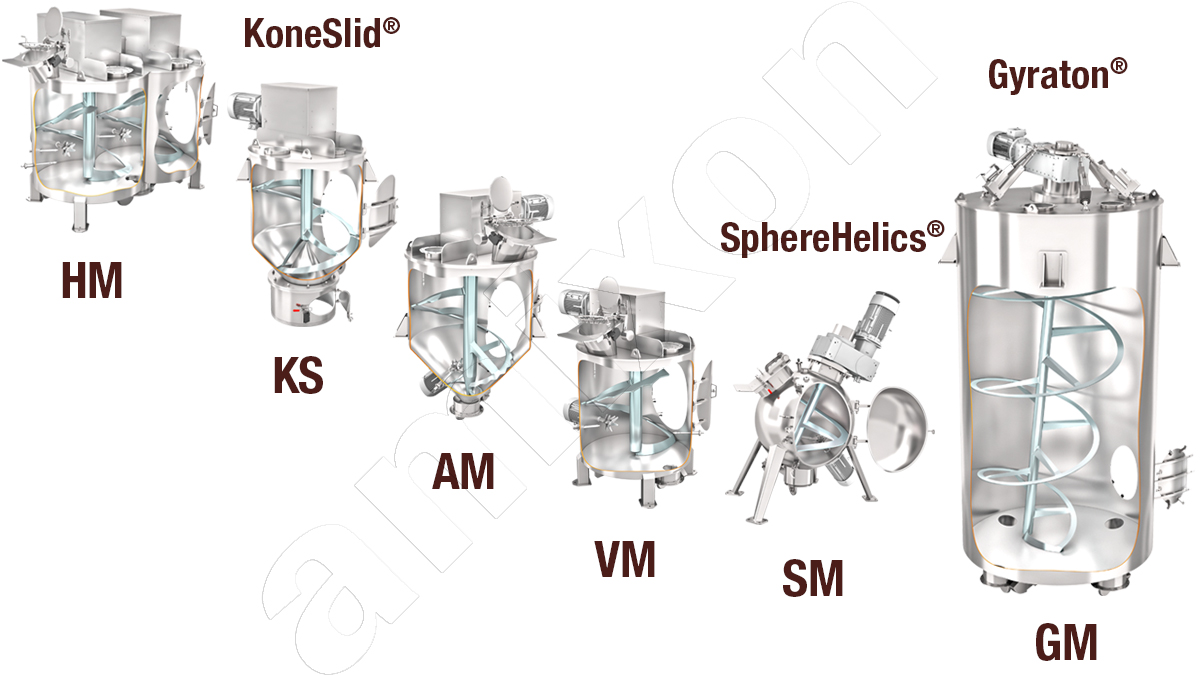 Manufacturing programme
The ranking shown roughly symbolizes the diversity of the application spectra. The amixon® mixers shown above offer many advantages for the user: They mix quickly - regardless of the filling level, they empty largely without residue, they are particularly easy to clean/inspect, they have large inspection doors. Helical mixers are only driven and supported at the top. Mixers offer many advantages for the user: They mix quickly - regardless of the fill level, they empty largely without residue, they are particularly easy to clean/inspect, they have large inspection doors. amixon® mixers and synthesis reactors meet the highest hygiene standards. The spiral-shaped mixing tools are only driven and mounted at the top. The Gyraton Mixer® shown on the right is used for large and very large mixing volumes. The amixon® vacuum dryers and synthesis reactors are not shown here.
Trials are essential
With high-performance cameras, particle sizes and shapes can be measured virtually online and statistically evaluated alongside other analysis methods. But none of these methods can replace practical mixing tests. Neither can any simulation program, no matter how advanced. Bulk solids are far too complex for that. There is no way around the practical mixing test / preparation test. Visit us at the amixon® test center - preferably with your problematic products. We are sure to find the best possible solution for your processing task.
© Copyright by amixon GmbH