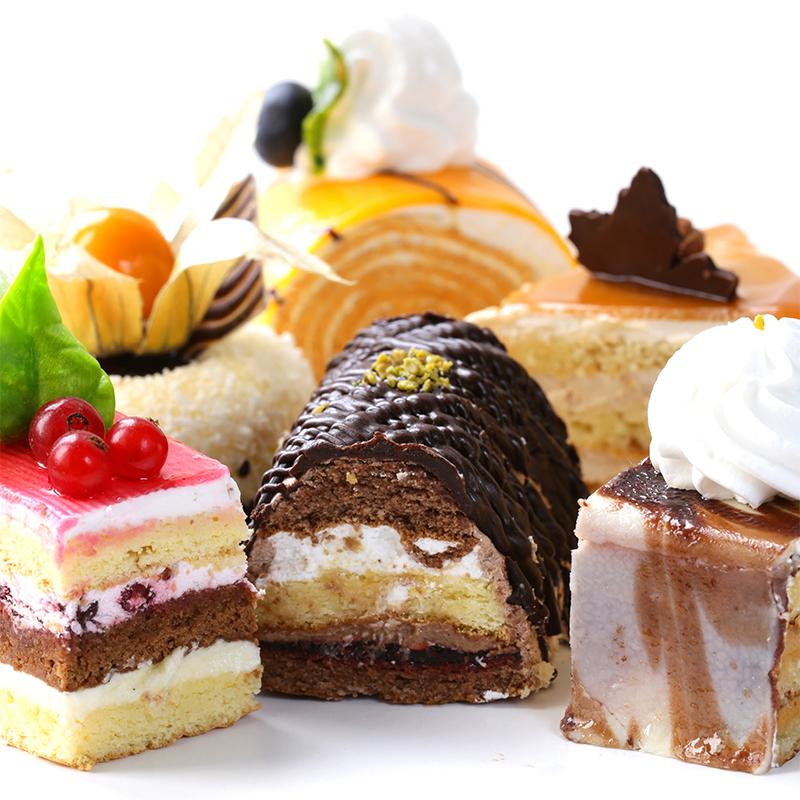 Sterile mixer for customized flour blends for industrial bakeries
Perishable goods must reach the end consumer quickly after completion.
Spreads for cakes, pastries, dumplings or fruit bread can be sweet or spicy. Sometimes the latter have a resemblance to vegetable-based spreads. They should remain tasty for a long time, have a stable consistency and an extended shelf life.

In the most favorable case, the mass is prepared exactly when it is needed at the confectioner/baker. Many masses are available as instant powders. They are whipped with water or milk and are readily available within a few minutes.

The powder mixtures used for this purpose are high-quality compositions. They must be produced and packaged in a germ-free process. The amixon® sterile mixers ensure high hygiene standards. The preparation steps are largely similar to those for the production of instant food and instant beverages.
Food stabilisers can also make hummus preservable.
The rheological properties of the spreads can be fixed within certain limits. Food stabilisers are used for this purpose. Starch and cellulose derivatives improve the compressive strength, adhesion, cutting ability and elasticity of the spreads.
© Copyright by amixon GmbH