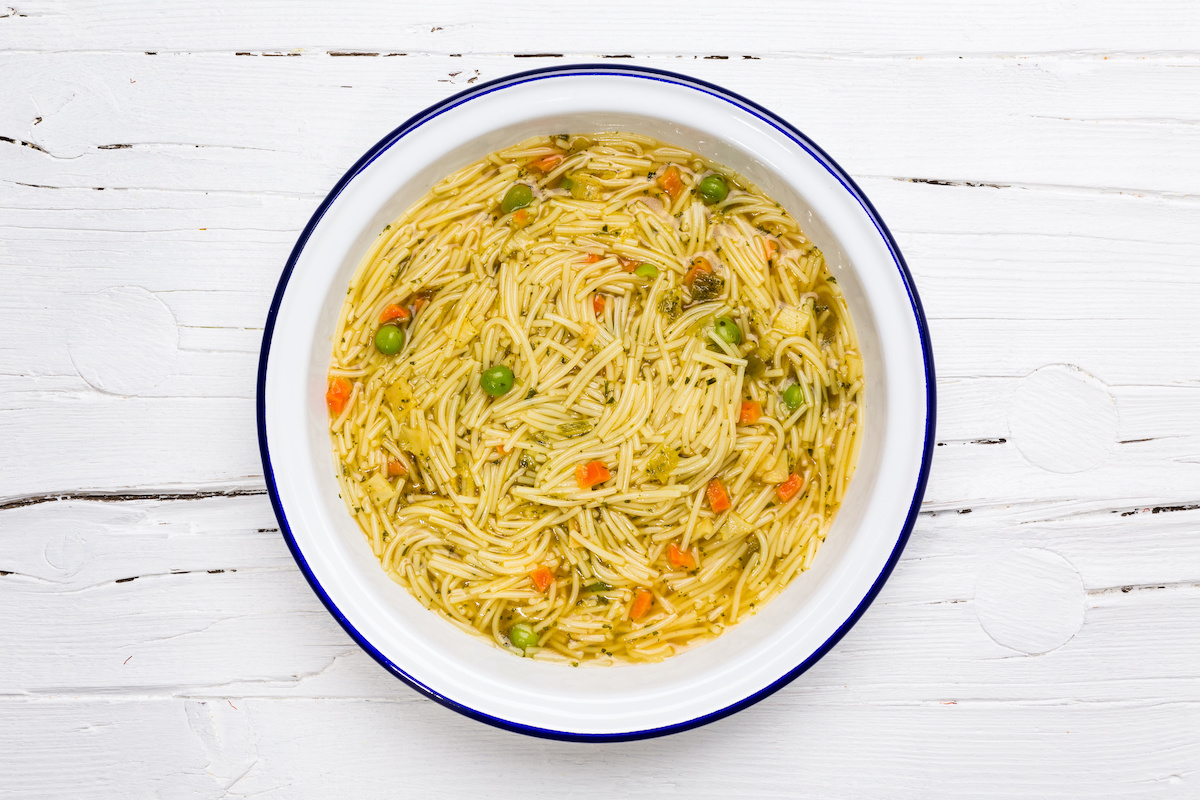 amixon® mixers for instant soups and sauces
amixon® twin-shaft mixer for instant soup
The recipe of the mixture in this mixing task is very complex. The components consist of large, small, round, square, and rectangular particles, such as: dried vegetables, ground spices, natural aromas, liquid extracts, stabilizers, enzymes and many others. The mixing process in the amixon® mixer takes place in two steps. In the first step, the powdery components are intensively moistened with liquid additives such as oil, fat, spice extract, oleoresin, and lecithin. In the same mixer step 2 follows: The fragile components are added (dill tips, onion rings, mushrooms, etc.) and are gently folded in.
The end product flows easily and is free from dust. The coarse particles do not break. The "multi-step" process takes place with minimal energy input and without a measurable increase in tempera-ture. The same mixer performs both mixing processes: intensive deagglomeration with very high energy input and gentle homogenizing with low energy input. amixon® apparatuses fulfil the current hygiene regulations. They are made to comply with EHEDG (European Hygienic Equipment Design Group), GMP (Good Manufacturing Practice) and FDA (Food & Drug Administration).
They are easy to clean; manually, automatically, dry or even wet. The CleverCut® doors are hygiene high-lights. The mixing tools are only mounted and driven from the top. amixon® sets standards for automatic clean-ing with WaterDragon®. amixon® mixers can empty themselves to a large extent. In particular by means of the patented ComDisc® system, the residual emptying degree can be up to 99.99 %.
© Copyright by amixon GmbH