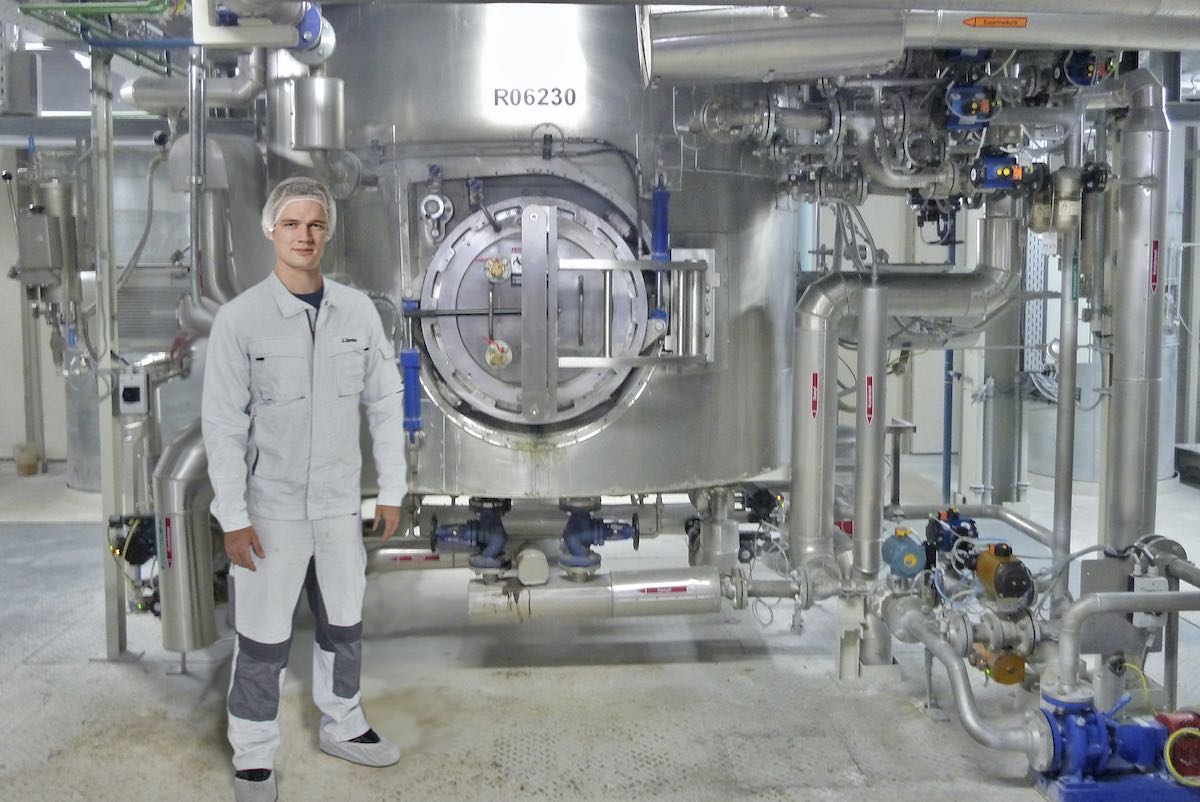 Using a vacuum dryer to toast flour and deactivate enzymes
Mixing task and advantages of working with the mix-dryer and reactor type VMT
Not only flours and cereal derivatives are thermally treated. Spices and spice mixtures can also be effectively sterilized with sterile steam. sterilized with sterile steam.

Mixing task: In order to operate baking lines completely automatically, the cereal flour must be standardized with the help of thermal treatment. Heating, mixing, drying and cooling of the flour takes place in a different or in the same mixer.
Heating, mixing, drying and cooling can take place in one and the same amixon® mixer. After the flours have been added to the stationary mixer, the patented SinConvex® mixing tool starts. Optionally, liquid additives are added by using a two- component nozzle. The mixing chamber is heated, the vapor is removed. If necessary, the mix is flooded with dry gases.
Advantages: The toasted flour has particularly good "instant properties". Excess water content is evaporated quickly and effectively.
The powder is:
free flowing, easy to pack
free of lumps
optionally, the flour has a roasted flavor
mixes and disperses well with liquid
Learn more about the industrial vacuum drying process, its advantages, and its common applications.
© Copyright by amixon GmbH