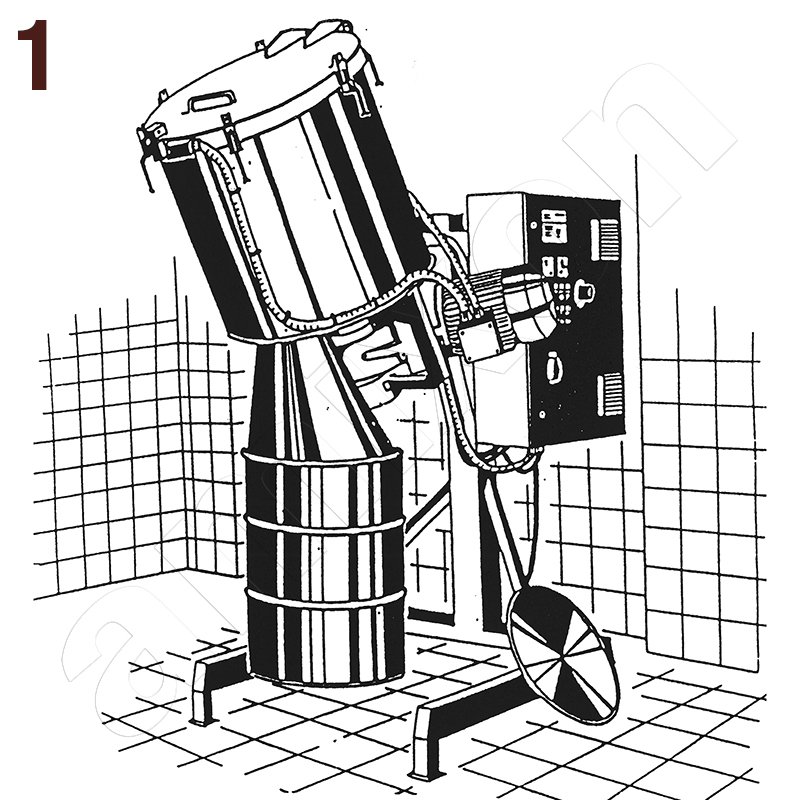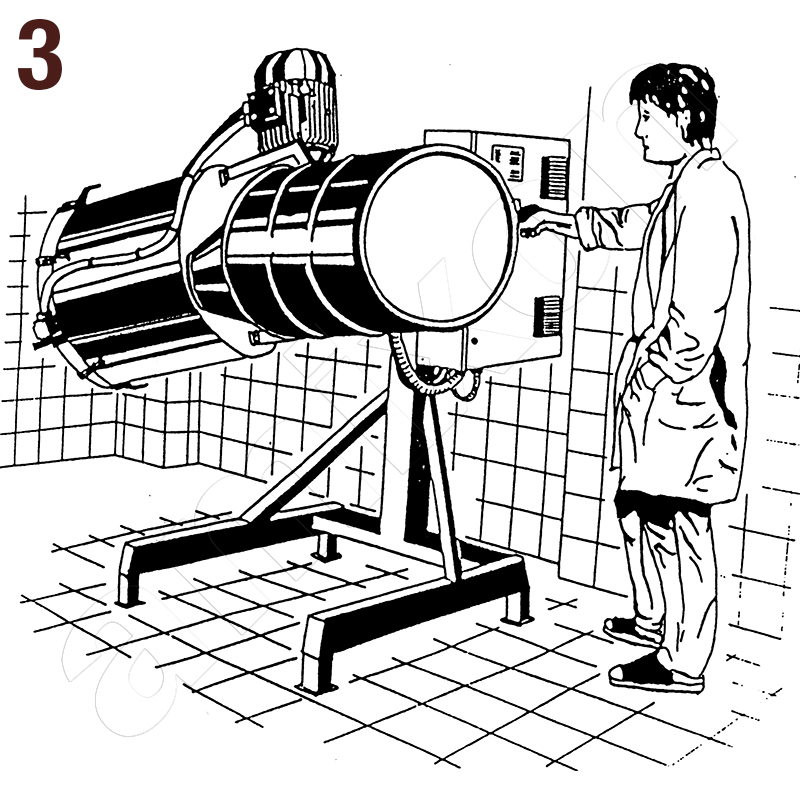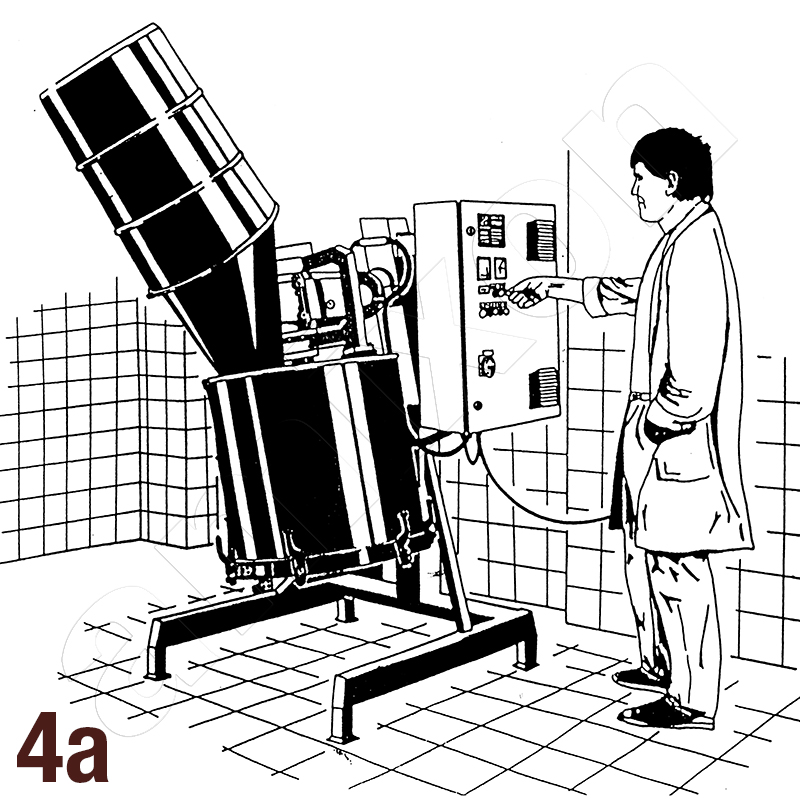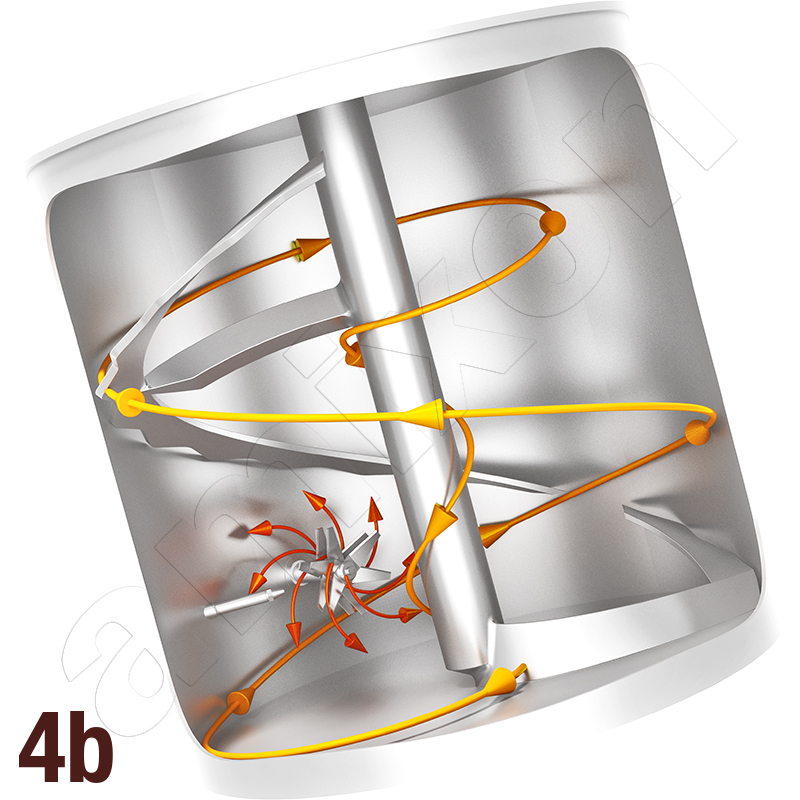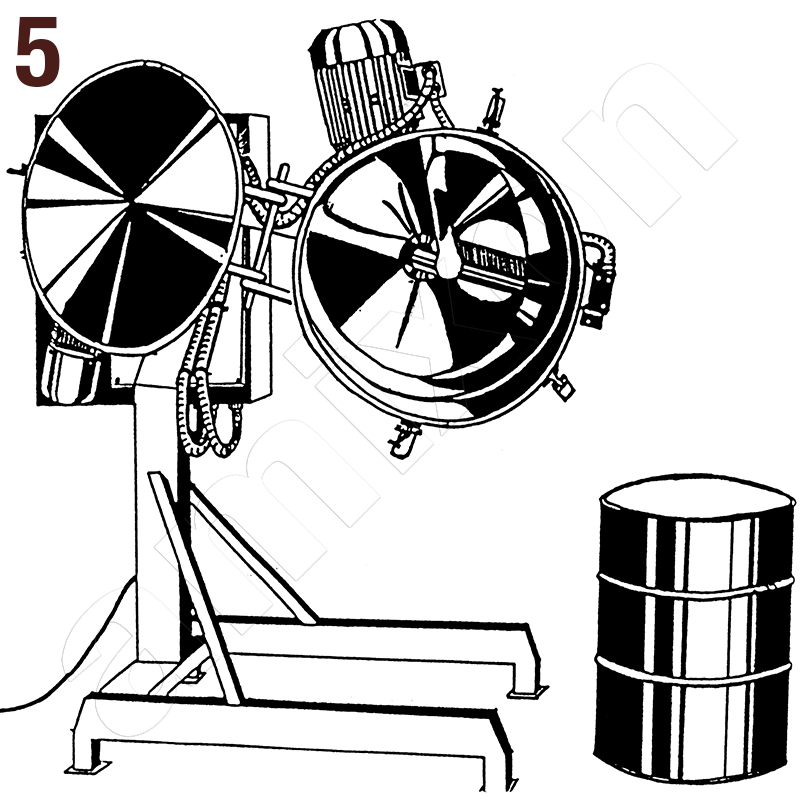 amixon® Mixer with standard drum for "premixes" and "triturations"
A brief digression on the amixon® single-shaft mixer with EM standard barrel, which is particularly suitable for the pharmaceutical, baby food and nutraceutical industries.
Process steps with the single-shaft mixer Normfass EM
In the picture gallery above (Figure 1) we have presented the steps in the mixing process graphically for you. They describe the following actions visually:
1) Docking of standard drum by hand pallet truck
2) + 3) Tilting the entire system = the mixing chamber is filled with the contents of the drum
4a + 4b) Mixing in variable inclined positions; optionally gentle or intensive deagglomeration.
Liquid additions can also be ideally incorporated into the powder. After mixing, the same procedure is carried out in reverse order
5) For cleaning, tilt into the horizontal position. The accessibility is particularly ergonomic.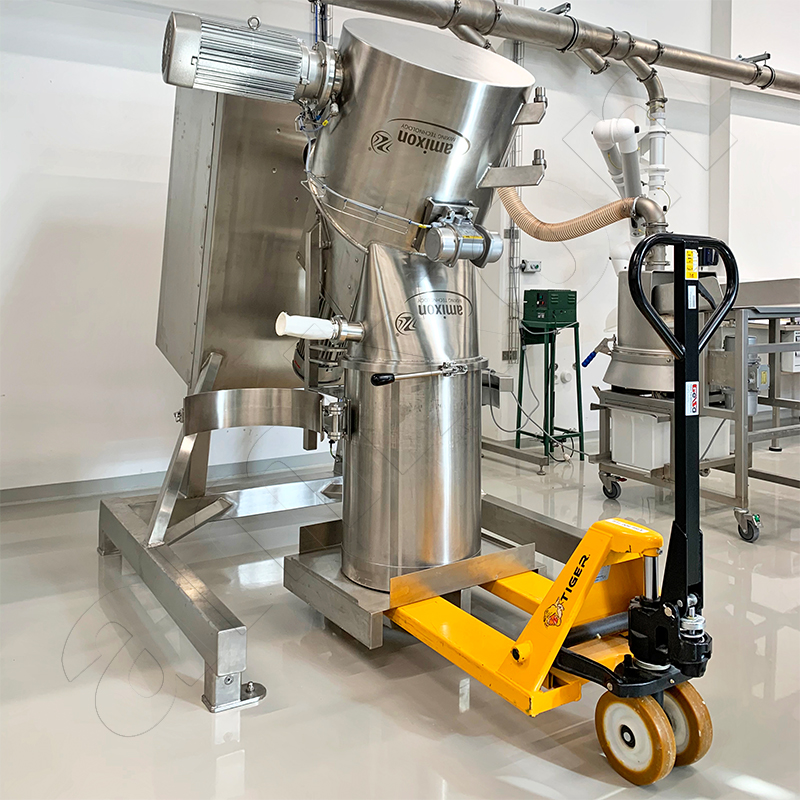 The mixing material is now ideally homogeneously mixed in the drum. The drum is closed gas-tight with the lid. The operations of filling, mixing and emptying are performed without physical exertion, dust-free. Mixing results are reproducible and can be extrapolated to almost all other, larger mixers.
Why is the mixer suitable for these industries?
Mixers of this type with 50 liters, 100 liters and also 200 liters useful capacity are often used to produce so-called premixes. In the pharmaceutical industry, these are also referred to as "triturations". Especially in the production of pharmaceutical products, baby food and nutraceuticals in which vitamin supplements, probiotics, prebiotics, omega-3 fatty acids, omega-6 fatty acids are involved.
Premixes also include, for example, trace elements such as iron, calcium, zinc, iodine, copper, selenium, chromium, fluorine, potassium, sodium, magnesium, phosphorus, which are present in micro-small doses.
The "pre-mixing" or "trituration" is done to ensure that the minor components are completely and micro-fine de-agglomerated before being homogenized in the final consumer bulk mix.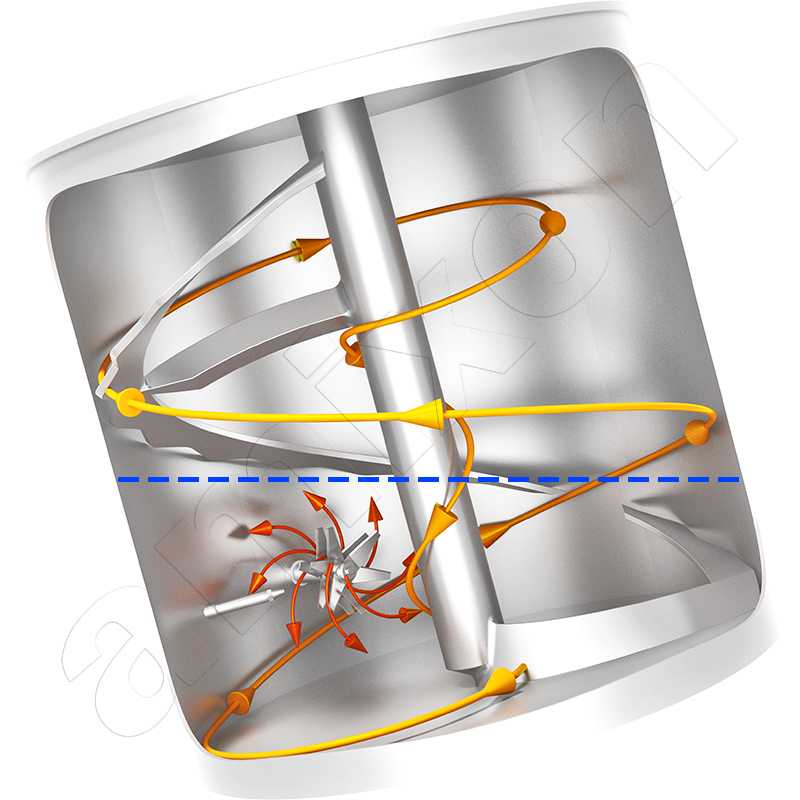 What distinguishes this mixer from a container mixer, which inverts the container and mixes inside the vessel?
The main difference is that the mixing tool of the amixon mixer is only supported and driven at the top during the mixing process. The shaft seal is hardly loaded, it is located at the top and therefore only seals against dust. This design is particularly durable. It can be cleaned very easily. The shaft seal usually works without seal gas.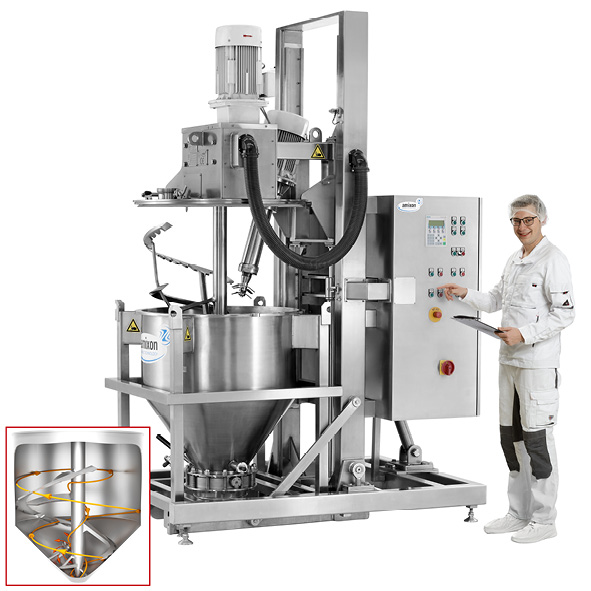 © Copyright by amixon GmbH