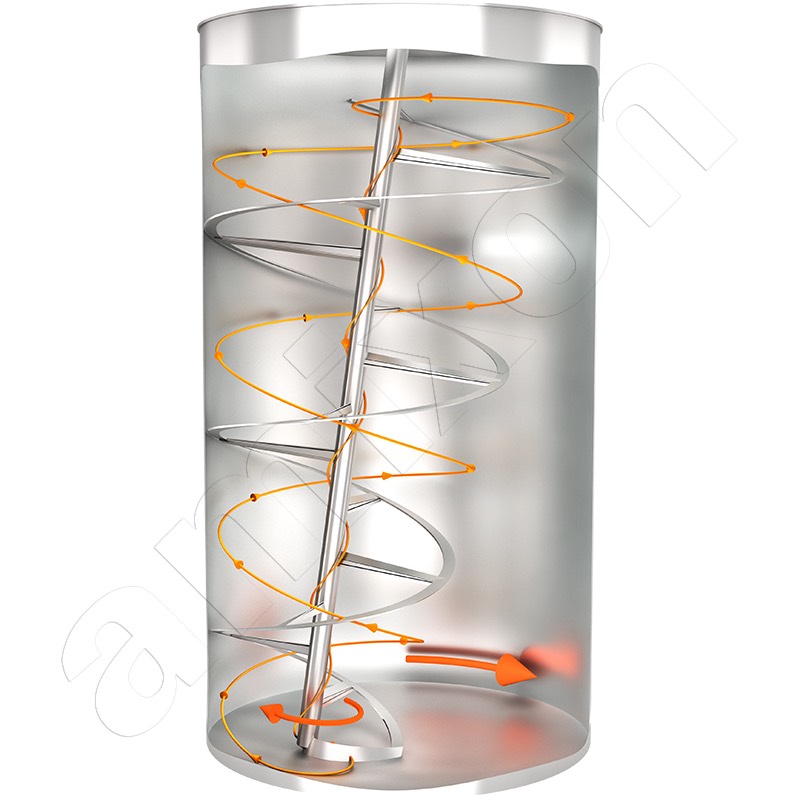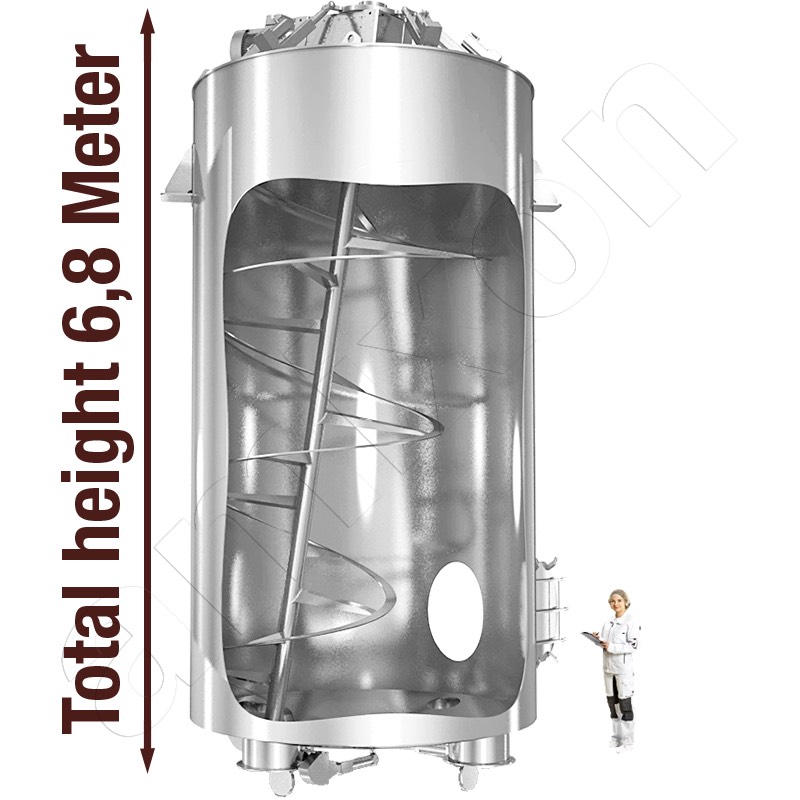 Excursus – With the new Gyraton® mixer, there is plenty of space for large batches
Large-volume mixers that require only low electrical connected loads are always of interest when efficient and gentle homogenization is required. If no short mixing time is required here, but rather a cost-effective homogenizer that ensures a high mixing quality - regardless of the nature of the mixed materials, then the use of the Gyraton mixer shown here is recommended.
The mixer spiral rotates and conveys the mixed materials upwards. In addition to rotation, the mixer shaft performs a circular path above the floor of the mixing chamber. The pivot point of the shaft is in the plane of the head plate. The entire cylinder surface is tangent to the mixer spiral. Mixing takes place without dead space.
The mixer shaft is only supported and driven at the top. The shaft feedthrough is permanently gas-tight and hygienically designed. The unit shown here can homogenize 70m³ of mixing material. This mixer design requires minimal installation space. The mixer can optionally have one or more discharge nozzles.
All components of the equipment originate from the in-house fabrication in Paderborn, where production is carried out with a high degree of automation according to a regime of effective make-to-order production. Learn more here!
© Copyright by amixon GmbH