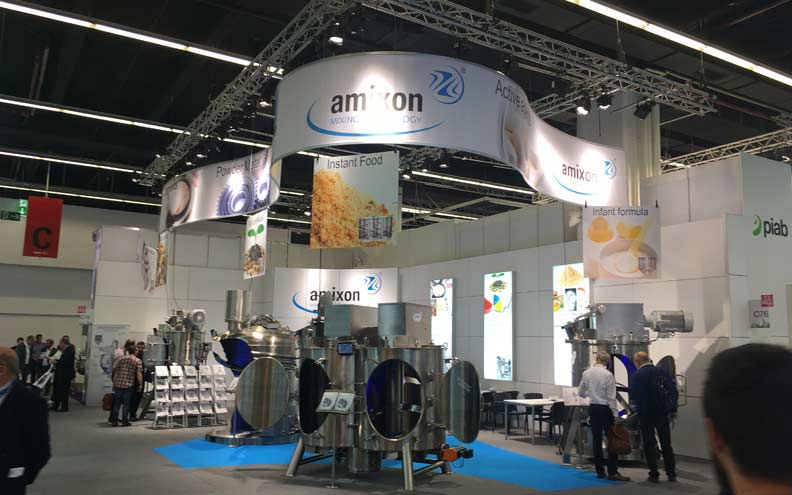 Anuga FoodTec and ACHEMA2018 Review
June marks the end of the first successful trade show half year for amixon®. At the exhibition booths during the Anuga FoodTec and the Achema, interesting innovations were once again presented on the subject of mixing technology:
One of the highlights at the amixon® stand at Anuga FoodTec 2018: amixon® has developed an interesting innovation in terms of the requirements for the production of dietary nutrients, especially baby formula: the KoneSlide® mixer is a single-shaft mixing system that has relatively small dimensions , This mixer is characterized, among other things, by particularly short mixing and emptying times. This way, it is able to process large quantities of product in a short cycle time.
One of the highlights at the amixon® stand at Achema 2018: The particularly hygienically designed amixon® vacuum mixer-dryer type VMT can be used for powders and suspensions, pastes and doughs. The patented mixing tool ensures precise mixing. Drying is extremely fast and gentle - the apparatus and the mixing tool can be temperature-controlled.
© Copyright by amixon GmbH